Scuba Diving Amed with Crystal Divers
Amed is a 2 hour drive from Sanur and has some of the best macro sites in Bali. Set against a backdrop of black sand and often stunning walls, it is a great place to take some truly memorable photographs.
Visibility 15 – 20m
Deep up to 40m+
Rp
2,200
per person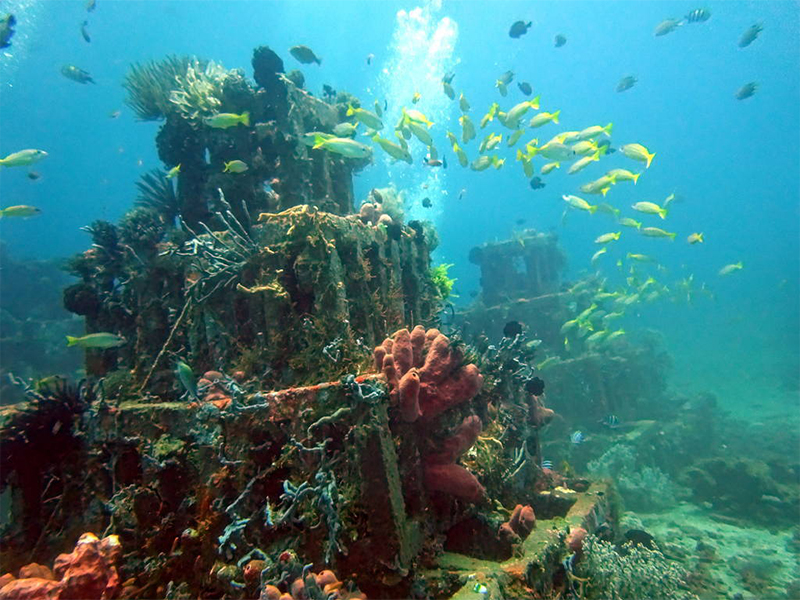 Amed Pyramids dive site is located to the West of Amed Wall. The site gets its name from the artificial structures that were placed underwater for the corals to grow. Besides pyramid structures there are also structures made from used car tires. All of these structures are scattered on a sandy sloping bottom starting around 10m to around 30m+. Many corals and fishes live on and around these structures.
To dive here, you would go on a narrow jukung (traditional wooden boat) and at the spot you'd drop into the water and the captain would put your equipment into the water so you can don your equipment in the water. If you head East, after the artificial pyramid structures, you would see some coral reef at around 10m which then will turn into a mini wall after some time. Sometimes there is current here but its very manageable, if there's stronger current then you can do a drift dive here.
The black volcanic sandy bottom and the reef are actually good to find many critters if you like macro photography. Here you can see Scorpion fishes, Blue Spotted Rays, Nudibranchs, and so on.
The Japanese wreck and Gili Salang
The Japanese wreck is located 20 minutes drive from Amed in the northeast part of Bali. The wreck is a 20 meters steel ship from the World War II. The wreck is located just in front of Lipah Bay in the village Banyuning, 30 meters from the shore. The wreck lies in shallow water in a little black sandy bay, around 7-15 meters deep. The wreck has been in the water for long time, so all the parts of the wreck is covered by many different corals, sea fans and sponges.
It is not only the wreck here, beside the wreck, there is a beautiful coral reef on the site, with a lot of aquatic life. The corals are really healthy, colorful and with a lot of diverse life living here. Here is a good chance to see the pygmy seahorse, parrotfish and turtles. The visibility is around 20-25 meters and the temperature is 27-29 degrees. This dive site is protected from the current.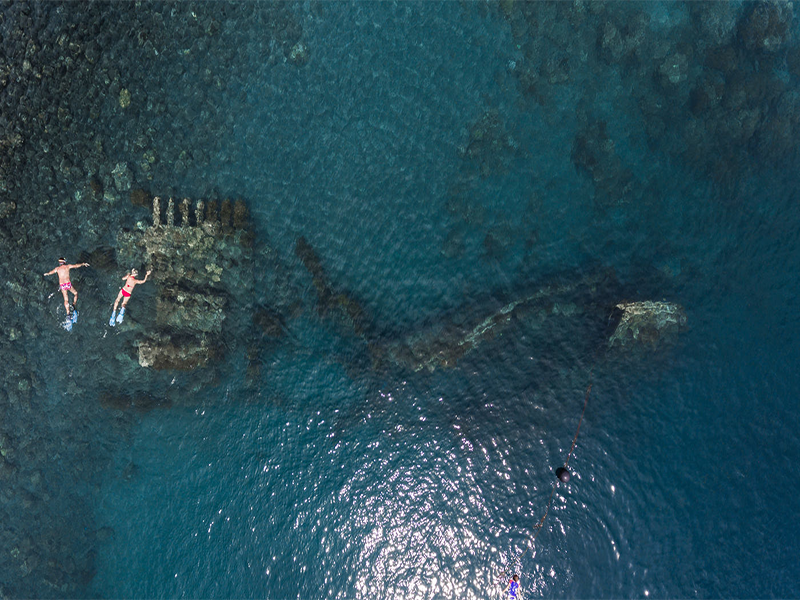 Itinerary
Depart Crystal Divers Bali at 7.00am
Travel time is approximately 2 hours
Depart Amed (2 dives) approximately 2.00pm (3 dives) approximately 3.00pm
Additional Information
All our dive guides are Certified PADI Divemasters or Instructors.
We always travel with 100% Oxygen on our trips.
When you book with us please let us know if you are using the DIN system. We can handle both DIN/YOKE valves.
If you are prone to seasickness, please inform your dive guide and we will provide you with remedies.
If you have not been diving in the past year out policy is that you do a Scuba Refresher. Read more about the new PADI ReActivate.
You need to be physically fit when diving, you will have to fill out and sign a medical form when ever you are doing a course or program with Crystal Divers. This you can download from us.
Our prices are inclusive of hotel transfer from local area, lunch, soft drinks and snacks through out the dive day, certified inwater guide, rental equipment (tank, weights, bcd, reg, fins, mask, snorkel and a short wetsuit)
If you have any additional questions please don't hesitate to contact us for more information.