Scuba Diving Candi Dasa with Crystal Divers
In the east part of Bali, 1½ hours drive from Sanur, the village Candi Dasa is located. Just 5-15 minutes boat ride from the village, there is three smaller islands Tepekong, Mimpang and Biaha, where the dive sites are.
These three island have a nice coral wall with a lot of underwater life.This is one of the more challenging dive sites in Bali because of the tricky current. The temperature is around 26-29 degrees. In the season July-October, colder water is coming up and bring the Mola Mola (sunfish) to a depth of around 25 meter. You also have a good chance to see whitetip reefsharks.
Scuba Diving Candi Dasa
day trip
Rp
2,200
per person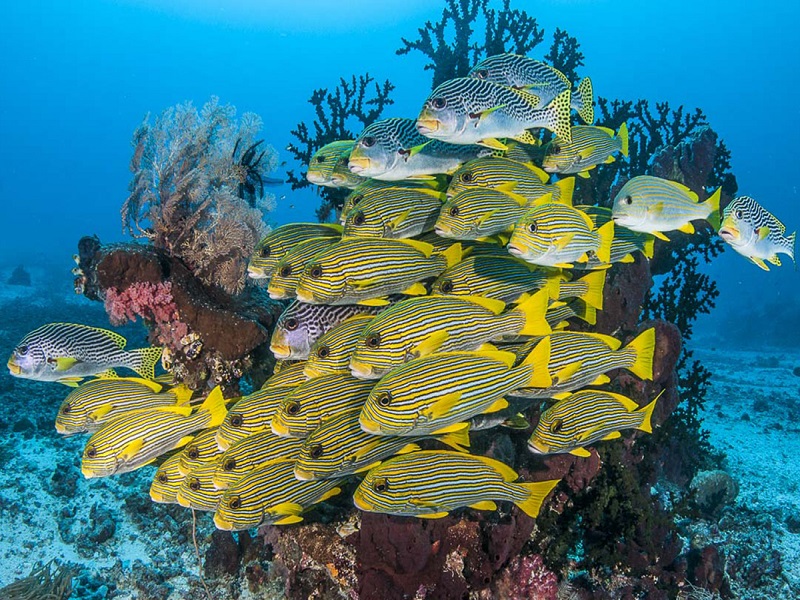 Tepekong is the biggest of the three islands. Around the island can be found a lot of rock formations, which forms small caves and allows for a few swim-througs One of the swim-throughs are 15m long and starts at a depth of 25m, and it takes you all the way through to the beautiful coral reef on the other side of the island at a depth of 18m.
Tepekong is one of the most unique dive sites in Bali, the huge rocks make for dramatic underwater photography and the are multiple cleaning stations for Mola Mola in the cooler water. Due to the currents there are lots of soft coral here also. Once people dive Tepekong they want to come back again and again.
Mimpang is the smallest of the islands and have three big rocks around it. Here you will be diving all the way around the three rocks, and the dive will start with a shallow slope going down into to the deep, and then you will follow the bottom to the coral wall. After the coral wall, there is another shallow slope with rocks protecting from the current, and the slope is full of beautiful coral reef, and it is a perfect spot to do safety stop. This dive site is amongst one of the best places to see the Mola Mola. Unlike other dive sites in Bali, the dive sites at Candi Dasa are very quiet, making your Mola Mola encounter a much more enjoyable and special experience.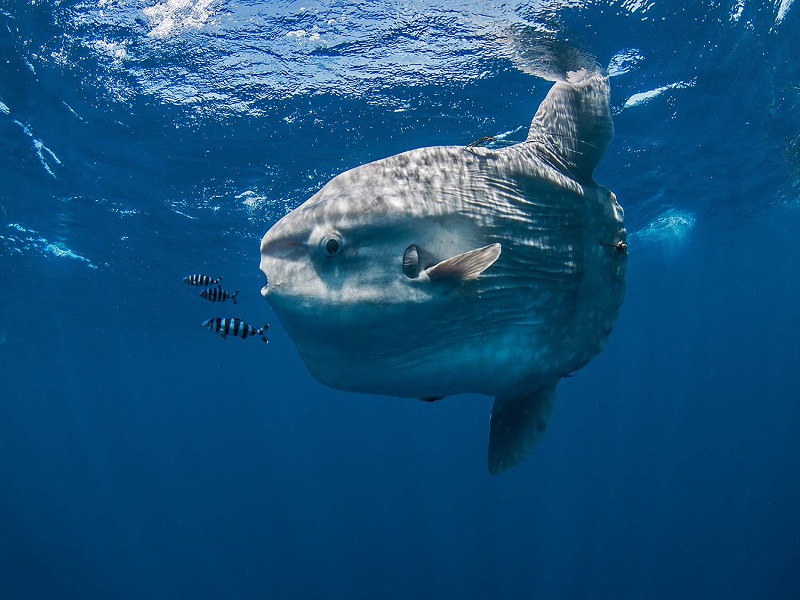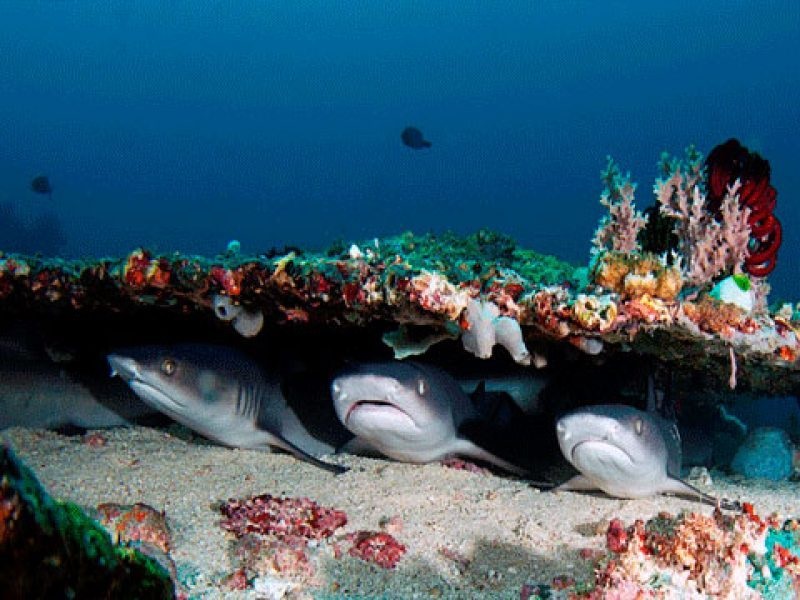 Biaha is located 10 minutes boat ride from the other two islands. This island have a deep wall that drops down to 70 meters. On the shallower part of the island there is a big hole/cave where sharsk lives. Sometimes people call this hole/cave "shark house". The island is known for having excellent visibility and the waters here are beautiful.
Itinerary
Depart Crystal Divers Bali at 7.00am
Travel time is approximately 1.5/2 hours
Depart Candi Dasa (2 dives) approximately 2.00pm (3 dives) approximately 3.00pm
Additional Information
All our dive guides are Certified PADI Divemasters or Instructors.
We always travel with 100% Oxygen on our trips.
When you book with us please let us know if you are using the DIN system. We can handle both DIN/YOKE valves.
If you are prone to seasickness, please inform your dive guide and we will provide you with remedies.
If you have not been diving in the past year our policy is that you do a Scuba Refresher. 
You need to be physically fit when diving, you will have to fill out and sign a medical form when ever you are doing a course or program with Crystal Divers. This you can download from us.
Our prices are inclusive of hotel transfer from local area, lunch, soft drinks and snacks through out the dive day, certified inwater guide, rental equipment (tank, weights, bcd, reg, fins, mask, snorkel and a short wetsuit)
If you have any additional questions please don't hesitate to contact us for more information.