Maldives has long been known for some of the best diving in the world. Huge abundance of mega fauna such as Manta Rays, Whale Sharks, Tiger Sharks, Nurse Sharks and Eagle Rays to mention just a few. It has previously been the home of uber expensive 5 star resorts and liveaboards, but times are changing and it has never been more affordable to experience the 5 star dive sites of the Maldives!
In 2011 the Maldivian government took the decision to "open" the local islands to tourism, meaning that affordable accommodation and dive centres could begin operation. Since then there has been a steady increase in great accommodation such as TME Retreats on the beautiful island of Digurah in the South Ari Atol.
Digurah is a truly picturesque island that embodies the crystal clear water and white sand beach with awesome diving on the doorstep that the Maldives has become famous for. Whale Sharks and Mantas are regular visitors on the house reef. Imagine teaching students in the sheltered bay and one of these amazing animals pays you a visit!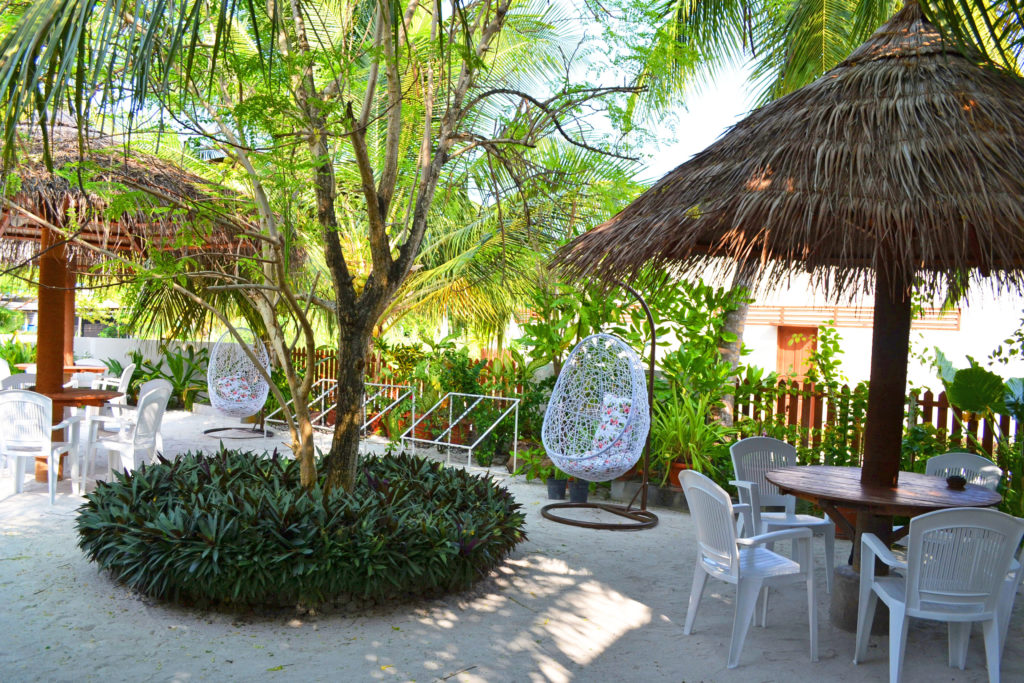 Crystal Divers Worldwide and Island Divers Digurah
As the numbers of recreational divers slowly increase, so does the demand for professional level training in this truly amazing country. We are super excited to announce that Crystal Divers Worldwide is teaming up with Island Divers Digurah to offer a 5 Star IDC that accompanies the 5 Star diving of Digurah.
Our next PADI IDC starts on the 5th September with the Instructor Exam on 20th and 21st September. We have some amazing packages for the IDC with food and accommodation that puts the price of an IDC in the Maldives at a price point which is way cheaper than the experience offered. Course prices start from USD 1200 and packages start from USD 2000.
5 Star Diving and 5 Star Training
Being trained in a location should definitely give you a foot in the door to getting a job in that location as you have experience of teaching scenarios and local sea conditions.
The combination of Crystal Divers Worldwide experience in professional level and IDC training combined with the relaxed, safe and fun vibe served up by Island Divers is the perfect combination for a truly unforgettable IDC experience.
If World Class diving and 5 star training is what you're looking for, come join us in paradise for your IDC and truly LIVE THE DREAM!
Drop us a message or the Maldives IDC Brochure alex@goprobali.com